Book a Cherbourg Ferry to the English ports of Poole and Portsmouth. Or book a Cherbourg Ferry to Dublin in Ireland. Chose from three different ferry operators - Brittany Ferries, P&O Irish Sea and P&O Ferries. Book a Cherbourg Ferry with whichferry.co.uk


Cherbourg offers excellent road links via the N13 to the whole of France.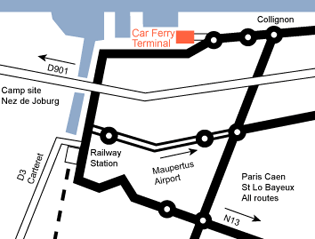 Cherbourg links to Brittany via the E03 (southwards towards Avranches), and Caen and the Loire Valley via the E46.